D.I. - Tragedy Again (1989)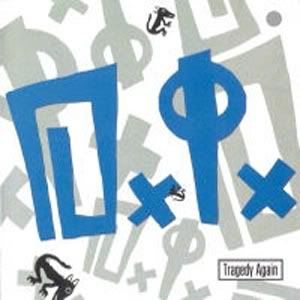 Bitrate
:
VBR (V2)Tracklist
:
1. Tragedy Again
2. Chiva
3. Nick The Whip
4. Manhole
5. Shashu
6. Blue Velvet
7. Backseat Driver
8. Love To Me Is Sin
9. On Our Way
10. Cocktail Flu
Ссылка:
http://pitiless.ifolder.ru/4721726
http://rapidshare.com/files/79073617/1989_-_Tragedy_Again.rar.html
pass: pitiless
D.I. - Team Goon (1992)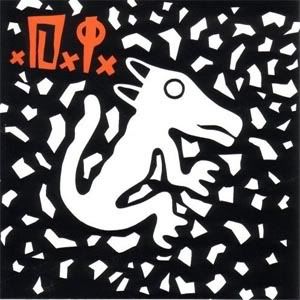 Bitrate: 192 kbps
Tracklist:
1. Rock And Roll Part II
2. Nuclear Funeral
3. Saint
4. Richard Hung Himself
5. Guns
6. Venus De Milo
7. Reagan Der Fuhrer
8. Purgatory
9. Uncontrollable Urge


Ссылка:
http://pitiless.ifolder.ru/4721896
http://rapidshare.com/files/79078380/1992_-_Team_Goon.rar.html
pass: pitiless


Biography:

Цитата:
Coming out of the streets of Fullerton California, DI was formed in the shadows of The Adolescents back in 1983 in a studio behind a pawn shop. The Adolescents, Social Distortion, Agent Orange and several other local early Punk rock pioneers were the breeding ground from which DI was born. DI branded their own form of Punk rock that complimented the Orange County Punk scene in sound and attitude. DI was thrown to the forefront after the band performed "Richard Hung Himself" with the original line up that recorded the bands first EP in the 1984 movie, "Suburbia", directed by Penelope Spheeris who's previous production was "Decline of Western Civilization." When the band went through a line up change after the first EP (which never had a name and contained 5 songs), members of emerging Fullerton band Almost 21 became the backbone for the sound that DI is known for today. During that line up change, front man Casey Royer known for his cutting and outrageous social commentary through humor is joined by Rikk Agnew of The Adolescents on guitar. Rikk brought to DI a handful of songs written in previous years, such as "Falling Out" and "OC Life" which were featured on Rikk Agnew's solo album, "All By Myself" and were made wildly popular though Casey Royer's style and personality. Over the many years that DI has been on the scene, the band has went though a lot of line up changes that has made DI a very incestuous family of players. Most of the former and present members were all part of the Fullerton and north Orange County Punk scene which proved to be the key ingredient to keeping the personality that makes DI what it is. DI has toured extensively throughout North America and Europe, and everywhere they performed DI left the audience not wanting the show to be over. The current line, which many have stated could very well be the hardest hitting and most cohesive line up ever, made up of Casey Royer on vocals, brothers Eddie and Joey Tatar as the rhythm unit of bass and drums, Chickenhead on rhythm guitar and brought together by lead guitarist Clinton Calton. DI is proud to bring you the band's 8th release, "On The Western Front.


Links:
official website
myspace