Lee Scratch Perry / The Upsetters
+1 big tune! makumba rock it is present but not as extended version in the last lp Rainford
Lee "Scratch" Perry - Makumba Rock (Extended Discoplate Version) / Heaven & Hell [On-U Sound 10" Disco Plate, DP62, 2019]
Lee Scratch Perry & Mr. Green - Super Ape Vs. Green (Open Door) (2019)
mp3 / 320 kbps
[01:43] 01. Love Me In My Heart feat. Eric Scratch Andre
[03:11] 02. Come Back Alone feat. Sheek Louch
[01:07] 03. Working for God
[03:24] 04. Streak Of Luck feat. Daniel Son & HR (of Bad Brains)
[02:54] 05. Ranting
[01:04] 06. Electric Energy
[01:25] 07. Callalou
[01:49] 08. Sleepytime
[01:23] 09. Hot Fire
https://filecrypt.cc/Container/838132D384.html
Lee 'Scratch' Perry Feat. Gaudi - Enlightened (2019)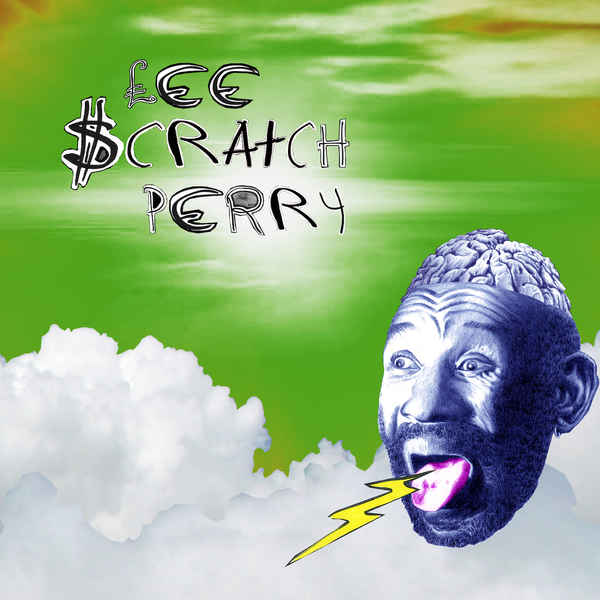 First single extract from his forthcoming album 'Heavy Rain' out on December

320Kbps: https://turbobit.net/t0dwuuo79iii/Lee_Scrat...ENRiCH.rar.html
Lee 'Scratch' Perry Feat. Peaking Lights & Ivan Lee - Magik (Stones Throw, 2019)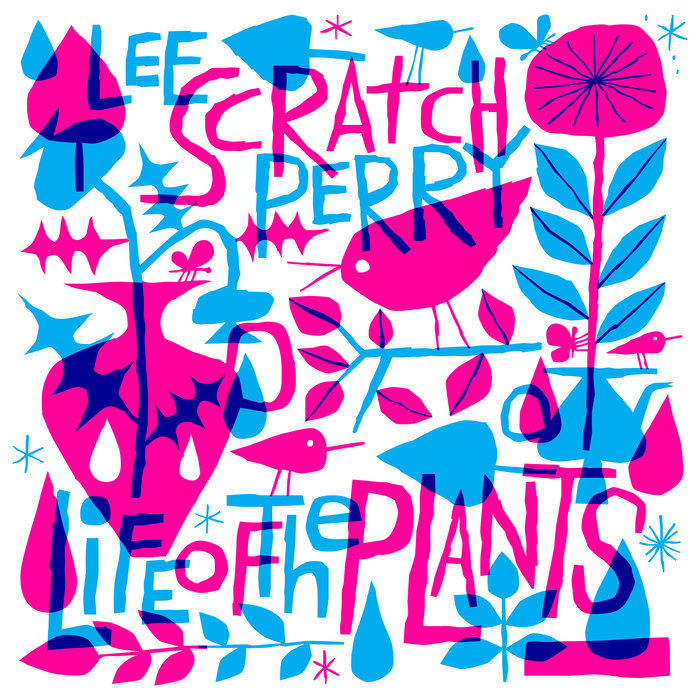 320Kbps:
https://turbobit.net/1lc7bfoxarwu/Lee_Scrat...ENRiCH.rar.html
Lee Scratch Perry - Life Of The Plants [Stones Throw, STH2404, 2019] Produced by Peaking Lights & Ivan Lee
Tracklist:
1 Life Of The Plants
2 No Age
3 Magik
4 No Age Dub
5 Dub Magik
https://stonesthrow.bandcamp.com/album/life-of-the-plants
WoW:
Technomajikal: Rebuilt (Camille/DJ Boring mixes)
Not many people remember Lee Scratch Perry's foray into electronic music on the 1997 CD-only release "Technomajikal". It's a distinct diversion for the dub master from his more roots-minded experimentation, but still loaded with the same irreverent mischief and sonic acrobatics you'd expect from the Black Ark pioneer. Adeen have picked up on the quality elements hidden away in the album and given them a fresh airing, with some choice remixes to boot. Camille delivers a plentiful spread of versions, from the hypnotic incantations of her take on "Maxi Merlin" to the Latin heat of her version of "LSD UnitCorn". DJ Boring gets a little more technical on his remix of "Technologically", chopping up the samples and strapping them to a thumping house beat. It's as wild and mixed an end result as is fitting for a maverick like Lee Scratch Perry, the man promising to ride on his "unitcorn".
juno
Lee 'Scratch' Perry - Heavy Rain (2019)
Tracklist:
01 – Intro – Music Shall Echo
02 – Here Come The Warm Dreads
03 – Rattling Bones And Crowns
04 – Mindworker
05 – Enlightened
06 – Hooligan Hank
07 – Crickets In Moonlight
08 – Space Craft
09 – Dreams Come True
10 – Above And Beyond
11 – Heavy Rainford
12 – Outro – Wisdom
13 – Drown Satan
FLAC:
https://rapidgator.net/file/f486458ae9fe3d7...b1ec8fdf4d/Lee_
Не знаю у кого как, а у меня rapidgator вообще не открывается уже больше года.
Поэтому перезалил -
yandex FLAC
Lee Scratch Perry, Peaking Lights & Ivan Lee - Life of the Plants (2019) [Hi-Res stereo] FLAC
01. Lee Scratch Perry & Peaking Lights & Ivan Lee - Life of the Plants [09:46] {1610 kbps}
02. Lee Scratch Perry & Peaking Lights & Ivan Lee - No Age [09:52] {1549 kbps}
03. Lee Scratch Perry & Peaking Lights & Ivan Lee - Magik [08:32] {1615 kbps}
04. Lee Scratch Perry & Peaking Lights & Ivan Lee - No Age Dub [09:53] {1598 kbps}
05. Lee Scratch Perry & Peaking Lights & Ivan Lee - Dub Magik [08:23] {1637 kbps}
turbobit
HEAVY RAIN (2019)
MP3 / 320 KBPS / 90.9 MB

01. Intro - Music Shall Echo
02. Here Come The Warm Dreads
03. Rattling Bones And Crowns
04. Mindworker
05. Enlightened
06. Hooligan Hank
07. Crickets In Moonlight
08. Space Craft
09. Dreams Come True
10. Above And Beyond
11. Heavy Rainford
12. Outro - Wisdom
https://www35.zippyshare.com/v/Ustro9Dh/file.html
https://www.mediafire.com/file/phlf0db9b3flthh/Lee_Perry_-_Heavy_Rain_%282019%29.rar/file
https://yadi.sk/d/14N223Gqm1nsaQ
HEAVY RAIN (2019)
какой-то запоздалый саундтрек
Скрытый текст / Hidden text